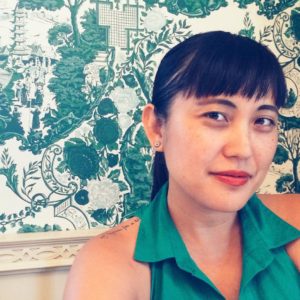 Thea Quiray Tagle, PhD is a writer, scholar, teacher and curator interested in investigating the intersections between socially engaged art and site-specific performance; visual cultures of violence; urban planning and redevelopment schemes; and grassroots responses to political crises across multiple scales. She is at work on her first book, prospectively titled Salvaging Community: Socially Engaged Art, Urban Renewal, and the Remaking of San Francisco.
Thea is a full-time faculty member in American & Ethnic Studies;  Gender, Women & Sexuality Studies; and the MA Program in Cultural Studies at the University of Washington Bothell. From 2015-2016, Thea was the Chancellor's Postdoctoral Research Associate in the Department of Asian American Studies at the University of Illinois, Urbana-Champaign. Thea received her PhD in Ethnic Studies from the University of California, San Diego in 2015, and she holds a bachelors degree in Political Science and Human Rights Studies (with a minor in Art History) from Barnard College, Columbia University.
Thea has previously taught graduate and undergraduate courses at UIUC, San Francisco Art Institute, San Francisco State University, and UC San Diego in urban studies, art history, cultural studies, gender and sexuality studies, Asian American Studies, critical ethnic studies, film and media studies, and interdisciplinary humanities. Her arts criticism and essays have been featured online in Hyperallergic, Art Practical, and at The Center for Art + Thought. She has curated exhibitions for Feast Arts Center (Tacoma, WA) and The Alice Gallery (Seattle), and has organized public programs for venues including the Asian Art Museum (San Francisco), the Kuya Ate Mentorship Program (San Diego),  and Centro Cultural de la Raza (San Diego). In 2013-2014, Thea was a scholar-in-residence with Yerba Buena Center for the Arts' In Community Program, working with artist Eliza O. Barrios and Filipino American youth, elder, and anti-eviction groups to produce collaborative, ephemeral, and public artworks in San Francisco's South of Market.